Professional SEO Services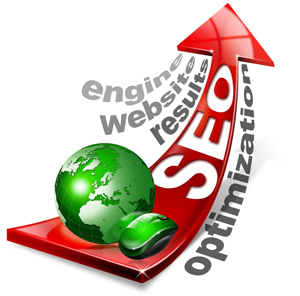 Looking for the best way to reach your target audience? Use professional SEO services that strategically apply business SEO to your website. SEO services should do more than just get top rankings for you. Strategically planned business SEO should help you reach your business goals such as increased lead generation and increased sales.
SEO or search engine optimization is the science and art of getting your website discovered, analyzed, indexed and then ranked on the search engines.
People are looking for what you provide. They are searching to buy. They are using the web to find a business to buy from. Every sale that you miss out on is one that your competitors will get, making them stronger.
Could your business survive long without customers? What would happen if your customers were unable to find your address or your phone number? The same is true if they can't find your business on the Internet. Use professional SEO services to bring in qualified prospects to your site.
Benefits of professional SEO services
Targeted Prospects: Search is pull marketing. People use search engines to find what they need. If your web page matches their search, they may well become your next customer.
More Credible: People trust the natural search results more than paid advertisements. According to a Penn State study, searchers are 4X more likely to click on the natural search results over the paid listings.
Brand Visibility: High visibility translates into a stronger, more trusted brand. Using SEO for brand building is a lower cost alternative to traditional media.
Pull Marketing: You reach people that are already searching for what you provide. Traditional media (newspaper, TV, radio, mail) pushes your message to everyone.
Lower Costs: While you may pay to have your web pages optimized, there are no payments made every time someone clicks on your listing. Paid search can be quite costly, especially for high volume, low intent phrases.
Long Term: Once you obtain top positions through a SEO campaign, it is relatively easy to maintain it with only modest costs. Compare this with PPC (Pay per Click) where you need to continue paying for every click through.
Measurable: Results are easily measurable using analytics. You are able to measure traffic, which keywords brought in visitors and even which ones brought in buyers.
If your business brings most of its business from the local market, then use local SEO to bring in visitors from your local area.
With great professional SEO services bringing more traffic to your website AND an effective lead generation system in place, you can now concentrate upon optimizing your site's conversion efficiency. When that is completed you will be the very pleased owner of a highly productive website.