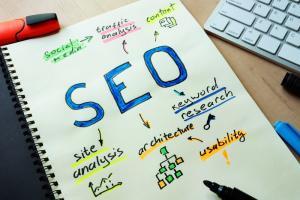 Many business owners don't quite understand what an SEO company does or how one can help their small business thrive. But because Search Engine Optimization (SEO) has become a critical aspect of digital marketing, it's important that you know just what a company offering SEO services in Vancouver, WA can do for you.
Below are some key tasks that an SEO agency actually does.
Keyword research
Search Engine Optimization is the first critical step in any digital marketing campaign. Meanwhile, keyword research is the basis of any successful SEO strategy. Before you craft a digital marketing plan, you first have to identify the most effective keywords related to your industry. This optimizes your digital marketing strategy and customizes it for your specific business needs. Keyword research is thus all about gaining insight into the concerns, needs, and questions of your customer base.
Content creation and formatting
A good SEO company offers content creation services, which should include website content analysis as well conversion rate analysis and onsite content optimization.
Link building
This is all about linking your content to established websites that Google considers to be of high quality. These links drive relevant traffic back to your business website, blog, or online store and helps you look more credible in the eyes of Google.
Integrated digital marketing strategy
SEO may be at the heart of digital marketing, but there are also other techniques you need to work on. For a successful digital marketing campaign, you need to make sure that all your efforts work in unison.
Analyzing the competition
SEO companies also analyze the strengths and weaknesses of your competitors to help you identify new growth opportunities.