Website Review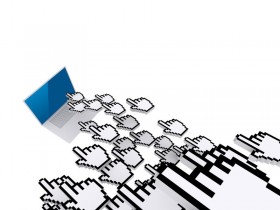 Want to know how good your website really is? Find out what is holding your website back from being a selling machine. Our website review will tell you exactly where the problems are with your website. Use this as a quality check on a new website or find out why you are getting visits and no conversions. This is not a sales presentation disguised as a review, we purposely do not offer to send you a proposal to fix what we find, but we will happily do so if you request.
There are few websites that naturally attract website visitors and then effectively convert lookers into buyers. If your website is not on the first page of Google, your business is missing out on the biggest marketing opportunity for selling your products or services. If your website lacks a clear path to action, visitors won't understand what to do next and will simply leave.
We have developed our own proprietary website review that is a mix of the best analysis tools available and visual examination of your website by our experts for design, usability and search engine optimization. We found that a comprehensive examination of a website uncovers multiple flaws that are holding a website back from getting the results that you need.
What does a website review include?
Discovery: An initial phone call to gather some background information. What is your marketing purpose for your website? Who are you marketing to? What action do you most want visitors to take on your site? We would like to look at any analytics for you site if they are available.
Conversion: We look at the factors affecting conversions. Does your website present the proper image? Is there a clear call to action? How visible is your call to action? We compare your site to your competitions.
Traffic: We analyze SEO factors and how to improve your website SEO.How well optimized is your website? We look at many different factors that affect SEO. This includes age of your website, number of indexed pages, use of keywords in Title Tags and H1 tags and an analysis of your inbound links.
Competition: We will compare your website against your competition (3 competitors minimum) so you can see how your website stacks up. We also compare your website to your industry.
Report: We prepare a PowerPoint presentation with your website's results and a list of detailed recommendations. We set-up a GoToMeeting presentation and spend an hour with you online presenting our findings and answering your questions.
Deliverables: We supply a PDF version of your PowerPoint presentation and a video recording of our presentation.
All this for only $199 for a standard business website. Larger and more complex websites will be quoted as they take more time to do. Give us a call today to get started or fill out the quote request on this page.