Use Blogging for SEO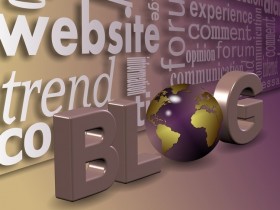 How can adding a blog improve your entire website's search engine rankings? Blogging is one of the best ways to attract links and targeted traffic on a website. It does this in three ways.
A blog regularly adds fresh keyword rich content to your website. Each blog posting adds another page to your website. Larger websites generally do better with the search engines.
Blogs written with interesting original insights and opinions attract links from other blogs which build up the link popularity of the entire website.
On new blog postings are broadcast via RSS automatically so new visitors will begin arriving within minutes of a new posting.
Keywords: Before you start blogging, select a topic related to your website that your best customers will find interesting. Blogs are about reaching your target audience with an interesting and useful message. It could be opinions on the latest industry trends or how to advice. Prepare a list of keywords from your topic that you can use in your posting titles, links and in your content.
Writing: Blogging is not about selling, it is about educating and engaging readers with thought provoking writings. You are branding yourself as the authority and expert in your market niche. Do it right and people will return over and over to hear what you have to say.
Attract Links: If what you write about is interesting and original, you will develop a readership who will return over and over to read what you have to say (stickiness). Others will comment about your postings on their blogs and they will naturally link to your posting as a reference to support what they are writing about. These links help not only your blog, but your entire website with its link popularity, improving your website rankings.
Really Simple Syndication (RSS): When you publish a new blog posting, RSS "pings" out the blog title, the first 25 words of your post and the URL location of your blog post to the search engines. These are indexed and can appear in the organic results within minutes of publishing a new posting.
The technique of SEO Blogging
SEO blogging requires keyword focused writing. It requires writing interesting and original material to attract links from other bloggers. It then requires linking using keywords as your anchor text (link text) that deep link into your website. Use your keyword plan as a guide every time you prepare to write a blog posting.
Each time you write a blog posting you will go through a three step process of planning.
First you will select a topic that interests you and that you think your readers will enjoy. This should be in line with the theme of your blog.
Select one primary keyword phrase that you will center your entire posting around. If you don't have a keyword in your list that fits, then you need to make a decision. Does this posting belong in my blog? Does it fall within the theme of my blog? If the answer is yes, then you may need to add another keyword phrase to your keyword list. Your keyword plan should be seen as a living document that will grow and change over time. The plan will cause you to keep focused on your plan; it won't control what you can write about. Sometimes there will be no keyword phrase to fit what you feel you need to write about. That's OK. Note every blog posting needs to be a power posting. Remember that your plan is a guide; it does not control what you can and can't write about.
Use your keyword phrase in your blog posting. Use it in the title of the blog posting; use it one time within the first 25 words of your text. These first words are the most important text in your posting. Use your keyword phrase one time within a hyperlink that links to your planned page within your website.
Regular posting to your blog is only part of the equation. Even more important is posting content with relevant keywords that will drive traffic.