Search Engine Friendly Design
Search Engine Friendly Design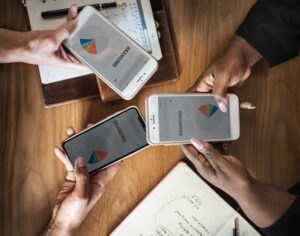 The term search engine friendly websites are used to describe a website that can be easily crawled and indexed by the search engines. The best SEO results come from combining graphical website design and search engine optimization strategies. Integrating web design and SEO gives the best results.
Plan Before You Design
Web designers should chart out their SEO plan before beginning their design. SEO done as an afterthought is never as effective. Starting with keyword research, choose keyword phrases that have a good amount of search traffic and that reflect what you are offering.
Create a detailed keyword plan by page. The right keywords are the foundation for all other SEO strategies. Using these keywords in page names, navigation, linking and headings will dramatically improve the designs effectiveness.
Create Focused Content
Designs need to incorporate text content on every page. Avoid doing all Flash websites or adding splash pages to websites because of the SEO implications. The keywords and the website topics need to be focused on a single subject.
A website that tries to about shoe repair and computer consulting will not rank well for either subject. Using your keyword plan, create compelling marketing copy. Keep your marketing message clear in text, navigation and graphics.
Balance Graphics and Text
Search engines use the visible body text to determine what a website is about. Generally you will want roughly 500 words of text on an optimized page. The text should be broken up into segments with headings so that a reader can quickly scan a page to find what he wants. Use graphics and colors to create an inviting and easily readable page. If a page is all graphics, it won't do well with the search engines. If it is just a big block of text, it loses its marketing appeal.
Use text based navigation. Providing HTML navigation links so that search engines can easily crawl the website. JavaScript or image based links are more difficult for search engines. Include text links to the primary pages at the bottom of each page.
META Tags and Headings
Create unique and relevant title tags and description tags for each page. The Title tag which is the most valuable of the META tags because it is considered visible text. Make the Title Tag unique for each page. Use your most important phrase at the beginning of the Title tag and then the company name at the end. Use unique page descriptions for each page that accurately describes each web page.
Include Heading tags in your design. These can range from H1-H6. H1 Tags are the main web page headline. They should contain your most important keyword phrase and grab an arriving visitor's interest. For local SEO always include the city or state as part of the H1 tag. Each page should have only one H1 tag.
Avoid Intro Pages
An Intro or splash page is a graphic or Flash introduction that is usually without text. The index page or very first page of the website is given the greatest weight by the search engines. Search engines determine what the page topic is about by scanning the body text. Without body text, the search engines will downgrade the importance of the index page and the entire website.
Validate All Code
Producing websites with W3C Validated code helps with browser compatibility, usability and with SEO Results. This is a hotly debated issue on the importance directly to SEO. We have seen faster rankings improvement with valid code over code filled with errors.
Content Growth
Always have a plan to regularly update and grow your website. A blog is a natural way to grow your website and add keyword rich content. Adding a blog to your website is a great way to attract search engine spiders. Each post should be enriched with keywords that are focused on your topics.