Generate Leads Battle Ground WA
Lead Generation to bring in new business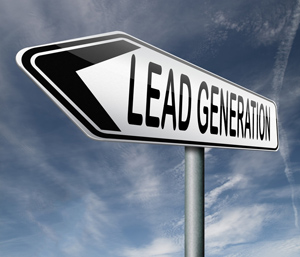 Your marketing must generate leads.  Lead generation is the lifeblood of your business.  Without leads there can be no conversions, and that means there are no customers.  Sales lead generation is the most basic and vital role of your digital website.
"Leads" aren't just visitors to your website.  A poorly-performing website can be ranked #1 by search engines.  As an analogy, think about a glitzy art film that wins first place awards in the Cannes and Sundance Film Festivals but bombs at the box office.  Perhaps the film's director (the website's designer) is pleased, but the studio (the website's owner) will be less than satisfied with the bottom line.
Successful sales lead generation typically includes the following seven best practices.  Each of these is adjusted depending upon the intended role of the website to generate leads in the business's overall marketing plan.
8 Best Practices to Generate Leads
Capture attention: Your call to action must be prominently visible; typically the first thing visitors see. Emphasize it by surrounding it with some open space so it will stand out. Consider using bold fonts, colors and shaping to draw the eye in.
Be clear: Make it easy for visitors to understand your value proposition and how your product or service will benefit them
Your offer: How can you structure your offer so that it gathers the visitor's attention? Should it be a simple web form or quote request, or should it be a long form sales letter that leads to a "Buy Now" button? How you present your offer can dramatically impact your conversion success rate.
Incentives: Think about what you are trying to accomplish. Rarely will it simply be to add the names of people to your email list that want something for free. Instead, you want to persuade visitors to switch from being mere viewers and instead to begin to engage with you. Incentives can take on many forms such as free shipping, samples, information, subscriptions, etc.
Fast follow up: Even a two hour delay can negatively impact conversion rates. Send an immediate response to along with your contact information. Or, if appropriate, send them an immediate message telling them when they will get a response.
Minimum information: Ask for enough information from your visitor and never too much. The rule of thumb is no more than three. For each item of information you request over three you will lose 30% of your conversions.
Privacy policy: If you ask for someone's first name and email address, always accompany your request with a link to your privacy policy, e.g. our privacy policy is to keep your information secure and never sell or otherwise disclose it to third parties.
Reassure: Want to generate leads? Add point of action reaccurance. Instead of just pasting a link to your privacy policy next to the submit button. Add a phrase like "Our strict privacy policy keeps your information safe and secure."