Internet Marketing Consulting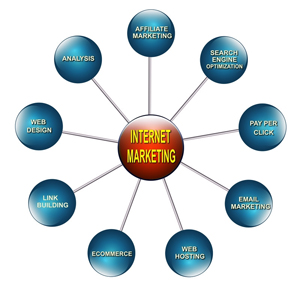 This is consulting to help you form or expand your online business. Internet marketing consulting is about forming or updating your online marketing plan. Building up your online business takes effort and you are working on it all the time. SEO is the same way. You need to always keep working on it.
Use Search Engine Marketing Consulting to select the best traffic sources and then how to maximize conversions so that you can convert visitors into buyers.
Internet marketing consulting helps you settle on the best strategies for your business. This is your "who, what why" for your marketing. Decide who are you trying to market to? How do they make their buying decision? What are you marketing and how is that different and better than what your competition offers? Why should they buy from you? If you know the answers to these questions, you are ready to create a "focused" marketing campaign.
Know Your Best Buyer: Do you understand why your visitor is coming to your site? What problem are they looking to solve? Your goal is to present a website that clearly solves their issue. How do they make their buying decisions? Where else do they spend their time on the web? Are they participating in forums, reading blogs or participating in social media?
Website : Put up a website that gives your business a credible image. The look and feel should be consistent with your industry. Your website needs to answer the questions your potential customers are searching for. Put yourself in your visitor's shoes. Why did they come to your website? They came looking for answers. You should supply these answers.
Mobile : What strategies should you use for the mobile web? Your website needs to render well on cell phones, smartphones and ipads. Test out your site. You may need to display a mobile version of your site when it is being accessed by a mobile device. Should you develop mobile apps? Is SMS marketing right for your business?
Social Media : FaceBook is and will continue to be the #1 social networking website on the web. According to Alexa, it is the #2 most visited website in the World (after Google). The impact of this is that any business engaged in social media marketing, should have a presence on Facebook. But there are hundreds of social networking sites, each with a different focus. Which are right for your business?
Contact us today for help in building your online business.