Internet Marketing Books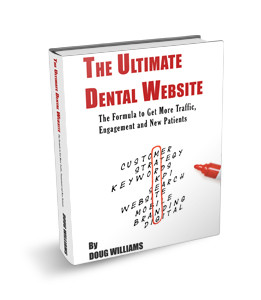 The Ultimate Dental Website
Learn our formula for getting the right prospective patients to your website and then getting them book that first appointment.
This is a book about how to plan your dental website using the methods and systems that I routinely use with my clients. We will go through the steps on how to properly plan and market your business on the web in a step by step process.
You will learn the best way to organize your web page, where to place call to actions so they get noticed and multiple ways to drive traffic to your website. You will also learn how to properly use your website and avoid HIPAA pitfalls.
I wrote this book specifically for my dentist clients so they would understand our process as we planned and built their websites. This is powerful information for any dental practice that wants to use their website to grow their practice.
Ten years ago it was easy to launch a website and optimize a website to attract traffic. Today the landscape is far more competitive and Google has made it much harder to manipulate the search results.
---
Dominate!
The Digital Marketer's Step by Step Approach for the Ultimate Business Website
September 2014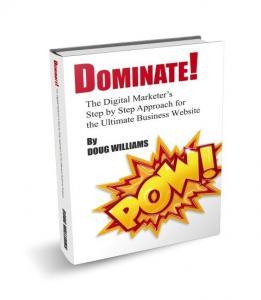 This is a book about how to plan your website using the methods and systems that I use with my clients. We will go through the steps on how to properly plan and market your business on the web in a step by step process.
You will plan a website that will market to your best buyers. It is not about the technology of building a website. It is marketing strategy and techniques that will transform your website into a lead generator… an email list builder or an online sales machine.
Getting visitor traffic is only half the battle. Conversion of these people into buyers or at least adding them to your email list is an important priority. In this book we will present some powerful conversion strategies that will help turn your website traffic into revenue.
Grab a cup of coffee while you learn what it takes to create your own high impact website that will truly transform your business.
---
Mastering Blog Marketing
How to Launch Your Website to the Top of Google
June 2011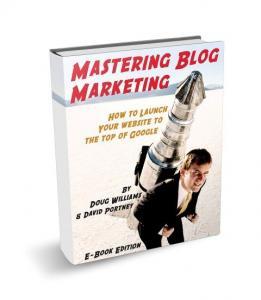 This book will teach you how to use a blog to bring target website traffic to your site and how to naturally reach top rankings for your most important keyword phrases.
Creating your own business blog is a powerful way to build your brand as the industry expert in your market. Blogs, if used correctly, are the most powerful SEO tool available. You will learn the technique of SEO blogging.
Blog marketing gives businesses other tangible results. Blogs build your brand awareness and build you as an authority in your market. Blogs build rapport with your audience as well as a relationship of trust. This makes you the natural person they turn to for help.
---
Website Marketing Mastery
Your Online Business
December 2009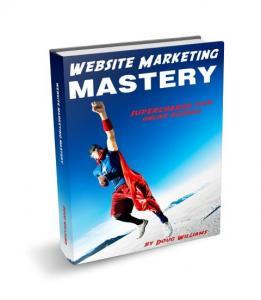 Written for small business owners Website Marketing Mastery covers the full spectrum of Internet marketing for business. The Internet is the greatest marketplace in the world where businesses large and small, local and global need to have a presence.
The focus of this book is more on marketing strategy and how to apply in this high growth medium.
Chapters on blog marketing and social media marketing bring to light the latest Internet marketing methods and trends. Other chapters explore distinct ways to drive targeted traffic to your website and others focus on ways to maximize conversion.
---
Biz Blog Marketing
The Secrets of Business Blog Marketing
February 2008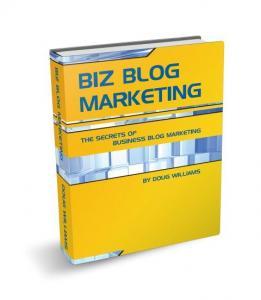 Business blogs are sweeping the business community. Find out what they are, how they work and what they can do for your business. Blog marketing can increase exposure, generate buzz, and create a global message to which individual customers can respond.
Biz Blog Marketing is the complete practical guide that your business will need to begin marketing your business using blogs.
This book has been written in a blog posting format. This is a short concise format that is quick and easy to read. Each chapter is made up of multiple topics. Each topic is about 250 words long, in the same way that blog postings should be written.
You will learn how blog marketing works, how to write an effective blog posting and how to comment on other people's blogs. Learn blog SEO techniques. You will be able to get business from new markets, be viewed as an expert in your field and be able to promote your company website with the search engines.
Print This Page