Google AdWords Management Services For Small Business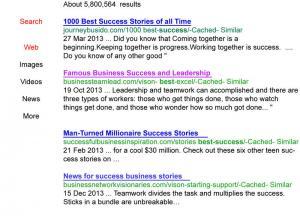 Are you struggling to reach your growth targets and profitability goals from your existing Google Ads service?
Google Ads (formerly known as AdWords) is one of the fastest, most targeted ways to advertise your business.
Our AdWords Management Services are designed to help your small business grow.
Search Ads
Remarketing Ads
Display Ads
How Techna Digital Google Ads Service Works
Clearly define success: What do you expect from your AdWords campaign? Getting "clicks" likely will not your objective. Merely getting people to your website will not improve your bottom line. Instead you will want to measure sales leads, enrollments or new clients. Your goal is to attract new paying customers.
Define your audience: First define the geographic area that you want to reach. Selecting buyer keywords can separate the tire kickers from motivated buyers. You can define custom target audiences to further qualify who you present your ads to.
Write compelling ads: We write the ads to tell what makes your business special, create an offer with a call to action. We do all this using the limited space that Google ads allow.
Landing pages: Creation / optimization services. Landing pages need to be crafted to optimize visitor conversions and for Google Ads quality scores.
Define your metrics: Based on your definition of success, create a simple set of metrics that progress of your campaign. This could be number of leads, cost per new client acquisition or sales $ from your AdWords campaign.
Review and track results: Based on your At least weekly review your campaign results. Make changes and update the campaigns that aren't working.
Techna Digital Has Been Delivering AdWords Results Like These:
Increased ROI – more inquires and sales for less advertising cost.
Targeted Results: More inquiries, sales leads and sales. Targeted traffic equals sales.
Lower Cost Per Click (CPC): by optimizing ads, keywords and landing pages, we get you more clicks for less cost, increasing your ROI.
Measurable Results with customized weekly reports.
Optimized Spend: Reduced spend with the same or better results.
Want Help with Google Ads?  Call Us Today: (360) 200-8688