x
Build Success For Your Business Website With This 12-Step Guide PDF
This is a roadmap to help your website be in tip-top shape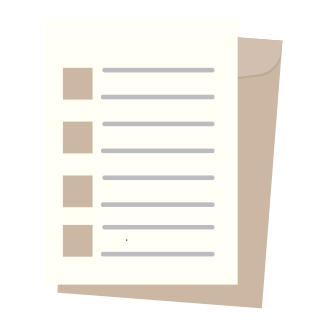 Get a Blog Pack Today!
Get a Blog Pack Today!
We understand that keeping your blog up-to-date can be a challenging task. That is why we have Blog Packs that provide you a handful of blogs that are ready to post. At Techna:
We have an outstanding Content Team that is ready to write for you at full speed.
You can feel confident in your blogs as we keep your objectives, voice, tone , and structure consistent with your brand.
We research the most popular topics in your industry to help your brand to be seen as an expert and continue to be relevant to your audience.
All of our blogs come with the planning and research of topics, 800-1200 words, internal linking, one round of edits, and come with blog images. Getting a Blog Pack means that we do all the writing and all you need to do is provide us what keywords you want to rank for!
If you need more blogs, get another Blog Pack! Being fully stocked with blogs helps ensure that you will always have regular content on your website that helps bring in more traffic, extend your authority and expertise, and show you as an industry leader.
What is in a Blog Pack?
You get 10 blogs that are written at once and ready for you to post. This package allows you to post at your own intervals, giving you control. Want to post only one time a month? Great! You get 10 months worth of blogs! Want to post everyday? Awesome! That is 2 weeks of posts! See? It is as flexible as you need!
Only $2,000
Don't know what keywords you want to rank for? Let us help! We also provide SEO services that do keyword research and SEO optimization to help you land a top spot on the search engine results pages.
---
---
---
What's Included
99.999% Guaranteed Uptime
We are so confident in our infrastructure, it is backed by a 99.999% SLA. Our guaranteed uptime is better than Amazon Web Services, Google Cloud, and Microsoft Azure, which only offer an SLA of 99.95%.Business Class WordPress Hosting
24/7/365 managed and monitored hosting. Uptime monitors are placed on each site. Servers are set-up with solid state drives and are set-up for maximum speed. WordPress hosting setup on NGINX server with PHP version 7 or greater and MySQL version 5.6 or greater.
True Cloud Servers
Designed specifically for high availability with built in redundancy, automatic fallover and scalability.
SSL
All websites set for HTTPS with either Free SSL or paid SSL certificates for e-commerce websites.
Maintenance
Regular manual updates of WordPress core, themes, and plugins to keep your website current and protected.
Security
Each website is set-up with the Wordfence security plugin to harden the website against unauthorized access. Servers and websites are constantly scanned and monitored. If your website is ever hacked, we will fix or restore it for free.
Active Malware Scanning
Active scanning of files helps prevent exploitation by malware by deleting or moving suspicious files to quarantine before they become active. Helps prevent the uploading of PHP and perl shell scripts, commonly used to launch more malicious attacks.
Website Performance
Websites are regularly scanned or checked for broken links, page load speed and other performance and usability metrics. We monitor Webmaster Tools and correct errors each month.
Daily Backups
We take a backup of your website every day. If something happens to your website, we can restore your website from a backup that is less than one day old. This can be done in minutes.
PCI Compliant Hosting
This includes the systems and procedures that you will need to achieve PCI compliance.
Subdomains
Includes subdomains for staging (new website development) or special use such as landing pages for Google AdWords or other PPC campaigns.
Website Changes
Our Business WordPress hosting includes 2 hours of site updates and changes each month. Updates can include adding pages, changing images or adding new functionality through adding and configuring WordPress Plugins or standard WordPress plugins (adding photo galleries, survey modules, blog, etc).
Daily Backups
Secure Offsite Backups
24/7 Uptime Monitoring
Fast website restore (when down)
Performance Checks
Priority support
Support Ecommerce sites
Support by email or phone
Wordfence security plugin to harden the website
Google Analytics & Search Console Monitoring
All websites setup for HTTPS
Mobile & tablet optimization
Fully Managed Cloud Servers
Uptime SLA – 99.999%
GB Transfer Outgoing – 100 GB
Server Location Options (USA) – 2Active Malware Scanning
Server Hardening & Firewall
On a Dedicated Server (+ $100/mo.)
We migrate your WordPress website to the new hosting
2x Month you Get
Active Malware Scanning
Server Hardening & Firewall
On a Dedicated Server (+ $100/mo.)
We migrate your WordPress website to the new hosting
2x Month you Get
2 hrs/mo – Time included for fixes, content changes , plugins, images, scripts, development, design
24/7 Security Monitoring
SSD Storage Drive
---
---
---
What's Included
Active Malware Scanning
Server Hardening & Firewall
On a Dedicated Server (+ $100/mo.)
We migrate your WordPress website to the new hosting
2x Month you Get
Active Malware Scanning
Server Hardening & Firewall
On a Dedicated Server (+ $100/mo.)
We migrate your WordPress website to the new hosting
2x Month you Get
2 hrs/mo – Time included for fixes, content changes , plugins, images, scripts, development, design
24/7 Security Monitoring
SSD Storage Drive
Daily Backups
Secure Offsite Backups
24/7 Uptime Monitoring
Fast website restore (when down)
Performance Checks
Priority support
Support Ecommerce sites
Support by email or phone
Wordfence security plugin to harden the website
Google Analytics & Search Console Monitoring
All websites setup for HTTPS
Mobile & tablet optimization
Fully Managed Cloud Servers
Uptime SLA – 99.999%
GB Transfer Outgoing – 100 GB
Server Location Options (USA) – 2
We do ALL of this for you for only $150 / month
---