Conversion Rate Optimization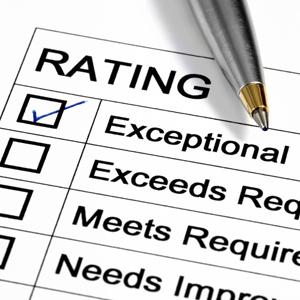 Conversion Rate Optimization is a blending of both the art and science of creating high performance web sites.
When our conversion rate experts complete your new website it will effectively attract desirable prospects to the site and persuasively urge them to take specific actions that will lead to a sale.
Creating a highly effective website always begins with carefully determining two factors.  The first is what you want the site to accomplish.  The second is identifying your ideal buyer and describing what it is they want.  In short, the finished site must provide a compelling path for your ideal prospect to find favor with, and then select the value proposition you offer.
What is conversion rate optimization? "Conversion" means to persuade individuals you have attracted to your website to voluntarily undertake one or more action steps.  Depending upon the goals you have established for your website, this may mean you want them to sign up for a newsletter, make a purchase, fill out a form or perhaps simply contact you.
Four Elements of Conversion Rate Optimization
The purpose of the website.  This is your business objective for creation of the site. It may be to attract leads, make a sale, build your email list, reach out to a given niche of potential customers, etc.
Ideal buyer profile. This is a profile and description of those individuals you want to attract to your website. You need to understand who they are, their motivations, what triggers them and how they typically make buying decisions.
Conversion. Your website must present you, your message and your brand in a compelling and positive manner. Ideally, it expresses your value proposition clearly and persuasively, solves a critical problem and effectually guides the potential buyer to take the action steps you desire.
Traffic. Your website must attract a continual stream of desirable visitors who are good conversion candidates. The winning tactic is to reach out to those individuals who are already searching for what you offer, but to do it more effectively than your competition.
Incorporating just the right blend of logic, emotion, science, psychology and art into a website is the formula to attract prospects who are interested in what you offer, have a current need, can afford to buy now, and will buy again in the future.